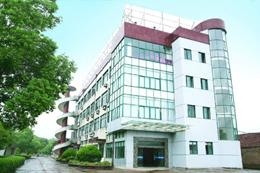 Girba chemical comes from Italy, which was founded in 1983 by a group of experienced technical staff of leather chemicals, since when has been nearly 30 years. At earliest days, Girba was just a small chemical workshop, the main products are only leather mildew agents and leather treatment agents, but with the superb technology and constantly researching and innovating, and following the most stringent specifications and quality standards, Girba chemical developed steadily and expanded of diversified products, which has now established more than 20 offices and agents, the products are sold around the world and have become the leader of the leather chemical areas.

Girba chemical (Hong Kong) was founded in 2011, it's mainly responsible for business is expanding market in Asia Pacific and supplying for export market. Currently, we have 3 factories and 1 office in Dongguan city and Shenzhen city, now we produced and sold products such as anti-mold stickers / paper agents, mildew agents, waterproof agents, desiccants, as well as leather chemical and hardware accessories (buttons, handbag accessories, furniture accessories based) and so on.

Girba chemical was a UNIEN ISO 9001:2000 certified company since 1998, which ensure that every product is followed a strict management system of production. The responsible product and customer's satisfaction is always to be a core concept, we will continue to improve product quality and service, accelerate research and innovation, as soon as possible to providing the perfect and comprehensive one-stop offering for customers.
Co-operator and technical support:
Worldwide agent of M-Buster® anti-mold stickers/chips;
Worldwide agent of U.S.MICRO-PAK ®, MICROGARDE ® anti-mold stickers/chips;
Co-operator of Italy STN-BLOS;
Worldwide agent of Japan COIUMBUS leather side oil series;
Worldwide agent of U.S. 3M waterproof series;
Worldwide agent of U.S. DuPont waterproof series;